About Us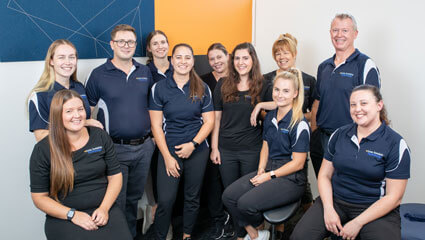 Arena Joondalup Physiotherapy has been a part of the Joondalup community for more than 20 years. You can find our facility located at the HBF Arena Recreation Centre. With two indoor pools, a football facility, basketball courts and a gymnasium, you can take advantage of the many offerings on the premises that will help you stay well.
We provide an elite athlete level of care to everyone in our community, from mums and dads to children and seniors. We'll help you get your health back on track as quickly as possible.
We've completed redevelopments over the years as we've grown, expanding into a larger area and adding to our team to better serve our clients. The healing solutions you can take advantage of at our practice include Shockwave therapy, laser therapy, clinical Pilates, dry needling, hydrotherapy and more. There is a range of conditions that can benefit from physiotherapy, and all ages are welcome to experience what we do.
Offering an Individual Approach
Our goal is to listen carefully to your concerns. After a thorough assessment, we can give you an accurate diagnosis and create a personalised treatment plan to help you get well. With nine practitioners on the team, we have expertise in treating elite sportspeople, children, seniors and everyone in between.
You can rest assured that our team stays informed on the leading edge of treatments within physiotherapy. Professional development is an essential part of what we do, and we're members of the Australian Physiotherapy Association. Along with the most advanced physiotherapy solutions, we concentrate on educating you about your condition and what you can do to help yourself. Everything is explained to you in plain language, and you'll be supplied with the information you need to understand the "why" behind what we do.
Want to Learn More?
Ready to get started? Contact us today! We also welcome walk-ins to stop by.
---
Arena Joondalup Physiotherapy | (08) 9301 1600