Mark Frith, Physiotherapist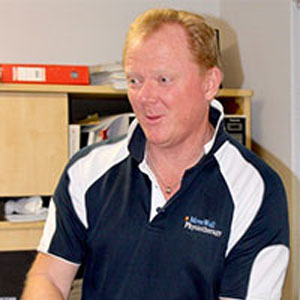 Mark is a musculoskeletal physiotherapist with over 30 years' experience having graduated from Curtin University in 1988 and adding a post graduate qualification in manipulative therapy in 1993. He initially gained invaluable experience in country WA and city hospitals and also in the UK and Europe, before basing himself in private practice in Perth's northern suburbs.
His wide and extensive background, combined with insight and experience, ensures a high level of diagnostic accuracy and effective treatment and management strategies. He utilises many approaches including education, manual therapy, electrotherapy, exercise rehabilitation, Pilates, dry needling, massage, taping and postural correction.
He has a great understanding of and empathy with, a patients journey following injury having undergone spinal surgery himself.
Away from work he is a busy single parent of two teenage boys, an avid wine enthusiast and Carlton Football Club tragic.
---
Mark Frith | (08) 9301 1600