Game Ready – Technology Driving Rehabilitation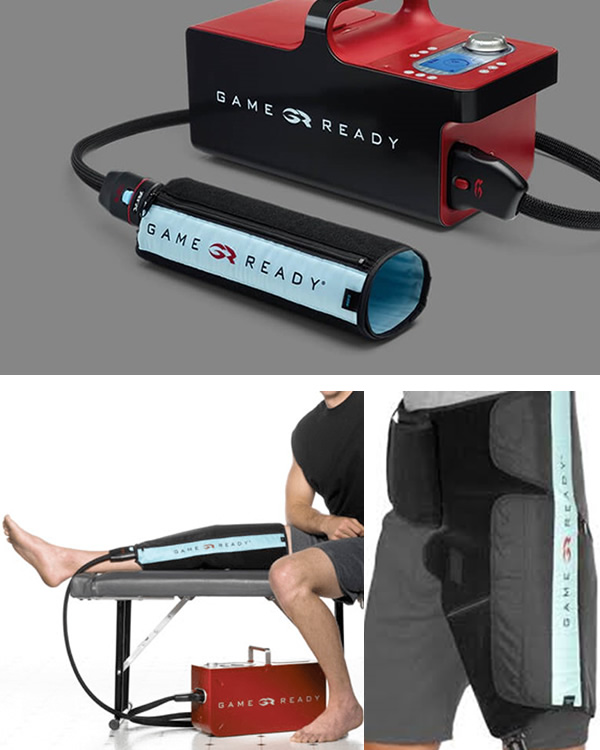 Arena Joondalup Physiotherapy is excited to offer the world-class Game Ready ice compression system for our clients. Few people, other than professional athletes have had the chance to utilise this technology, until now.
Game Ready has become known around the world as the leader in innovative systems for sports injury recovery and post-op orthopaedic rehabilitation. For acute injury and post-operative recovery, the easy-to-use, portable cold and compression system is clinically proven to decrease pain, muscle spasms, and swelling, while improving key physical therapy milestones – naturally and without narcotics. Many surgeons now use the Game Ready System on the wards following surgery.
Anatomically engineered for all major body parts head to toe, Game Ready have a comprehensive range of low-profile, circumferential, dual-action Wraps (Active Temperature Exchange). All of the wraps are easy to apply and come in a variety of sizes and fits to enhance efficacy. Game Ready's active compression squeezes greater benefits out of cold therapy alone. Game Ready's anatomic, circumferential wraps envelope the injury or surgery site and then conform to the contours of the body with pneumatic compression, assuring better surface contact and thus more effective cooling. Head-to-head infrared thermal imagery shows that Game Ready provides faster, deeper, and longer-lasting therapy than other products.
Use at the practice or rent to take home
Arena Joondalup Physiotherapy offers the use of the Game Ready System within the rooms, or units can be rented. This offers the post-op patient a chance to continue to use the system which is used immediately post-op on the hospital ward, at home for up to 10 days. People can also rent for acute injuries such as muscle tear/rupture, joint injury such as ligament tear, and acute flare ups of chronic pain.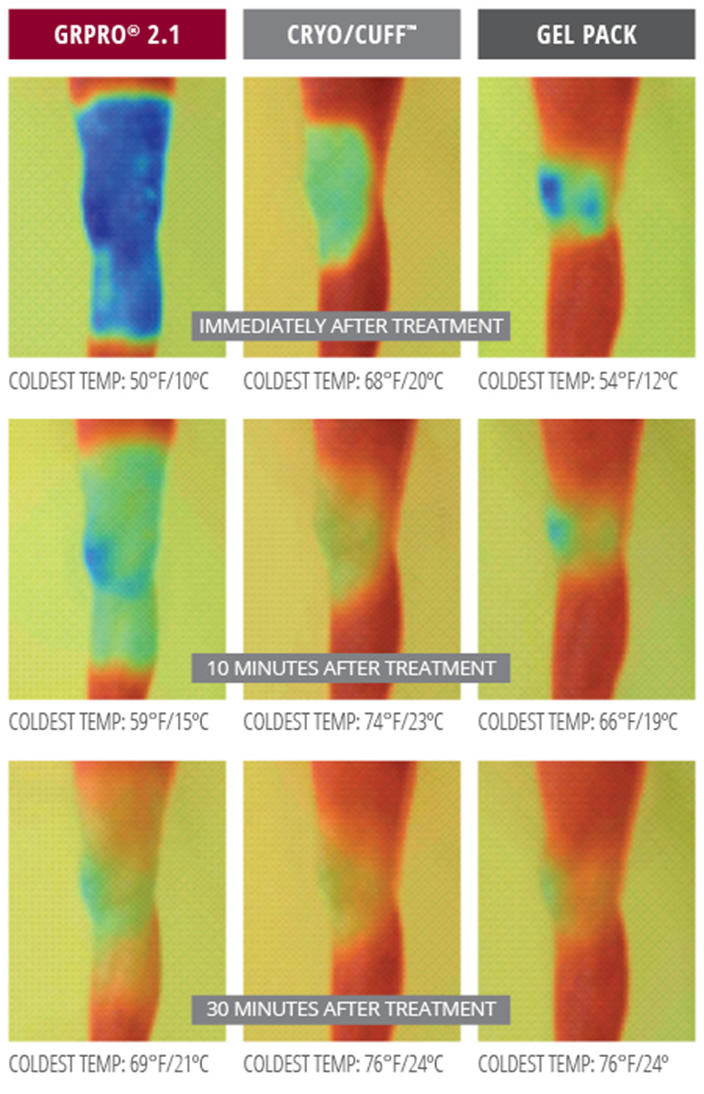 Orthopaedic Surgeons that we work with are now using the Game Ready System on the wards post-op and are recommending patients hire a system from us after discharge.
Arena Joondalup Physiotherapy provides the unit, and the appropriate wrap and sleeve for a 10 day hire, whereby it can be used up to 5 times per day. Call or drop in to organise before you go in for surgery.
You can also utilise the system for acute injuries on a daily basis at Arena Joondalup Physiotherapy, for a small charge.
We currently use the system for:
Total hip and knee replacements
Hip surgeries
Knee surgeries, including ACL repairs, meniscal repairs
Acute knee injuries
Ankle surgeries and acute injuries
Shoulder surgeries and injuries
Muscle tears
Want to Learn More?
Call us now to discuss further, or click on contact us to make a booking online to get set up with your Game Ready ice compression treatment.
CONTACT US
---
Arena Joondalup Physiotherapy | (08) 9301 1600